CAS NO.

21898-19-1

EINECS

244-643-7

M. F.

C12H18Cl2N2O·HCl

M.W.

313.65

InChl

InChI=1/C12H18Cl2N2O.ClH/c1-12(2,3)16-6-10(17)7-4-8(13)11(15)9(14)5-7;/h4-5,10,16-17H,6,15H2,1-3H3;1H

Application

Application

Bronchial spasm that is used to prevent and treat bronchial asthma, chronic bronchitis, and bronchitis associated with emphysema

Used for beta 2 - adrenalin receptor agonists, bronchodiastolic agents.
EO Chemicals is one of the leading Clenbuterol hydrochloride suppliers in China, welcome to buy Clenbuterol hydrochloride from our company. If you have demands or any question , pls contact Ida : eo.ida@eoexport.com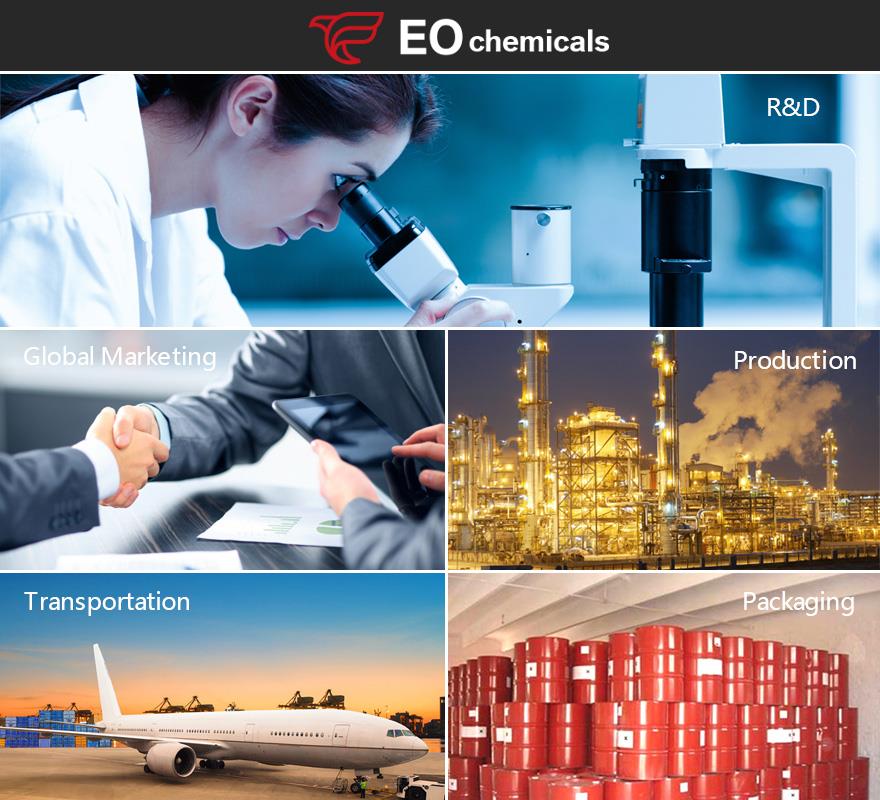 Competitive Advantage
1 .Clenbuterol hydrochloride-High quality with competitive price :
● Quality Standard: USP 35
● Purity: >99%
● We are manufacturer and can provide high quality products with factory price.
2. Clenbuterol hydrochloride-We have clients throughout the world :
● Professional service and rich experience make customers feel at ease, adequate stock and fast delivery meet their desire.
● Market feedback and goods feedback will be appreciated, meeting customers' requirement is our responsibility.
● High quality, competitive price, fast delivery, first-class service gain the trust and praise from the customers.
3.Clenbuterol hydrochloride-Three Principles :
● Safe delivery: Channel diversification,protect the privacy of customers.And just in case, ensure to re-ship.
● Never change: The product will always maintain high purity, will not change,High quality is the culture of our company.
● Good services: As quickly as possible to solve customer problems, so that customers receive the goods safely.