CAS NO.

13649-88-2; 14484-47-0

EINECS

238-483-7

M. F.

C23H29NO4

M.W.

383.48

Application

Application

Deflazacort is a glucocorticoid used as an anti-inflammatory and immunosuppressant.Deflazacort is an inactive prodrug which is metabolized rapidly to the active drug 21-desacetyldeflazacort.Its potency is around 70–90% that of prednisone.

Biophysical-chemical information

Density

1.39g/cm3

Boiling Point

544.2°C at 760 mmHg

Refractive Index

1.675

Flash Point

282.9°C

Vapour Pressur

4.13E-14mmHg at 25°C
EO Chemicals is one of the leading Deflazacort suppliers in China, welcome to buy Deflazacort from our company. If you have demands or any question , pls contact Ida : eo.ida@eoexport.com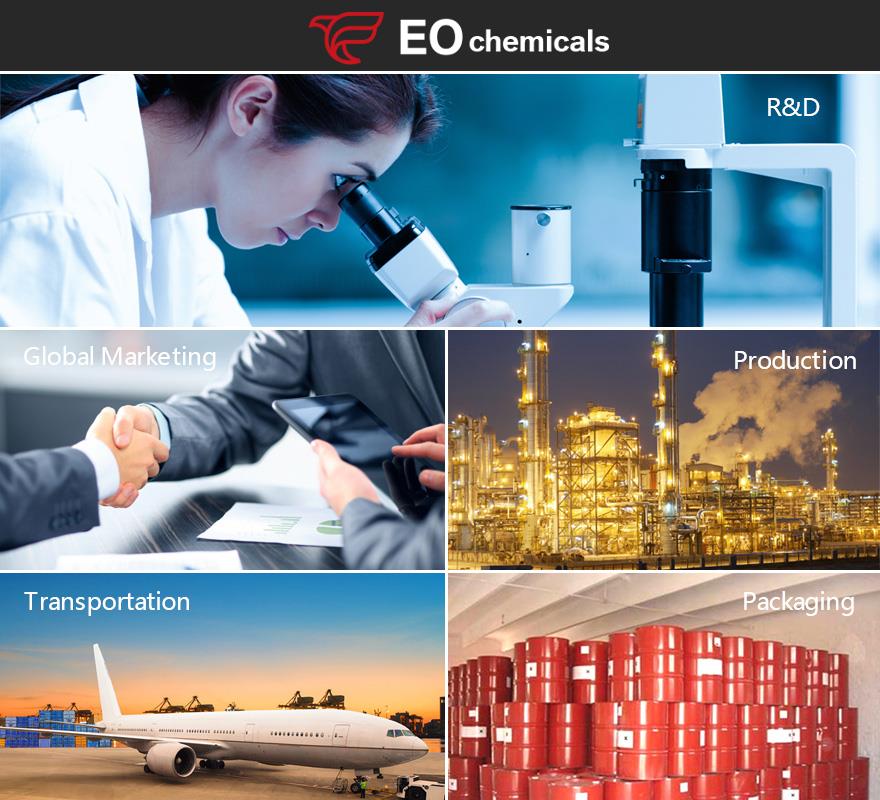 Competitive Advantage
1 .Deflazacort -High quality with competitive price :
● Quality Standard: USP 35
● Purity: >99%
● We are manufacturer and can provide high quality products with factory price.
2. Deflazacort -We have clients throughout the world :
● Professional service and rich experience make customers feel at ease, adequate stock and fast delivery meet their desire.
● Market feedback and goods feedback will be appreciated, meeting customers' requirement is our responsibility.
● High quality, competitive price, fast delivery, first-class service gain the trust and praise from the customers.
3.Deflazacort -Three Principles :
● Safe delivery: Channel diversification,protect the privacy of customers.And just in case, ensure to re-ship.
● Never change: The product will always maintain high purity, will not change,High quality is the culture of our company.
● Good services: As quickly as possible to solve customer problems, so that customers receive the goods safely.