CAS NO.

380917-97-5

Chemical Name

Benzonitrile, 2-(1',6'-dihydro-6'-oxo-1'-phenyl[2,3'-bipyridin]-5'-yl)-

M. F.

C23H15N3O

Purity

>99%

Description

White or off white or light yellow crystalline powder

Application

Application

Perampanel (sold under the trade name Fycompa) is an antiepileptic drug developed by Eisai Co. that is used in addition to other drugs to treat partial seizures and generalized tonic-clonic seizures for people older than 12 years.It was first approved in 2012 and as of 2016 its optimal role in the treatment of epilepsy relative to other drugs was not clear.It was the first antiepileptic drug in the class of selective non-competitive antagonist of AMPA receptors.
EO Chemicals is one of the leading Perampanel suppliers in China, welcome to buy Perampanel from our company. If you have demands or any question , pls contact Ida : eo.ida@eoexport.com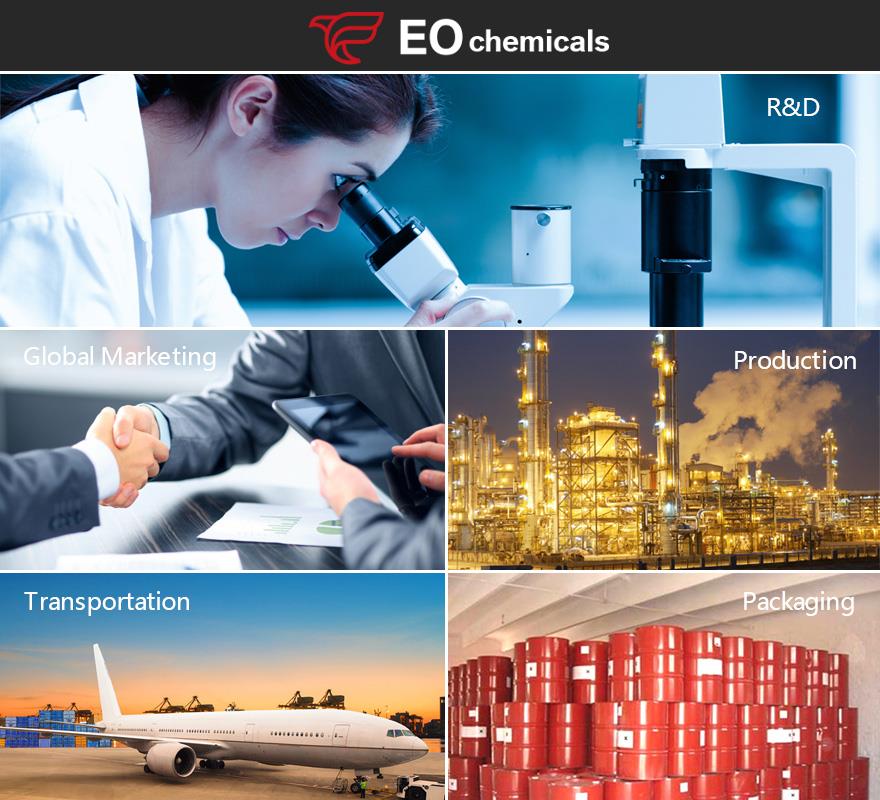 Competitive Advantage
1 .Perampanel-High quality with competitive price :
● Quality Standard: USP 35
● Purity: >99%
● We are manufacturer and can provide high quality products with factory price.
2. Perampanel-We have clients throughout the world :
● Professional service and rich experience make customers feel at ease, adequate stock and fast delivery meet their desire.
● Market feedback and goods feedback will be appreciated, meeting customers' requirement is our responsibility.
● High quality, competitive price, fast delivery, first-class service gain the trust and praise from the customers.
3.Perampanel-Three Principles :
● Safe delivery: Channel diversification,protect the privacy of customers.And just in case, ensure to re-ship.
● Never change: The product will always maintain high purity, will not change,High quality is the culture of our company.
● Good services: As quickly as possible to solve customer problems, so that customers receive the goods safely.